About Martha Hoffman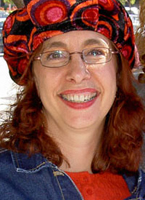 I appreciate artists and I desire to assist you to grow your business. I am an artist and a web designer. I like the tech stuff and understand both sides of a website.
As an artist at heart, I see joy in expression in many media and modes of communicating. I love working with other artists and presenters to bring their message to life on the web. I can help you in the area of content development for the web with graphics, design, writing and presenting. I bring a love of life and color to my work.
I have worked with all types of people who appreciate my ability to listen to them, hear what needs to be done and bring that vision to the website. Listening can be a gift all by itself. I bring humor and enthusiasm to the task at hand.

Working with People
My business experience includes 10 years in Information Technology at Sprint. I began in the Help Desk as an analyst. I worked with individuals and teams to turn ideas into action. As a catalyst for change, I focus past the old ways into the new. My team championed processes that catapulted the help desk into greater efficiency and productivity. When the company merged, I developed a video, which humorously articulated the challenges of the IT team to bolster morale.
I have a master's degree in human relations and a bachelor's degree in semiotics (communication). I have been a Toastmaster for ten years. I developed speaking and leadership skills working at the District level in Public Relations.
My background includes a variety of fields. I spent 10 years in Information Technology dealing with processes and systems and computers. I worked in marketing and sales in various areas, including television, electrical products, and costume jewelry.
I write, paint, love to drive across Kansas and travel to California and Colorado, my favorite destinations. I enjoy reading.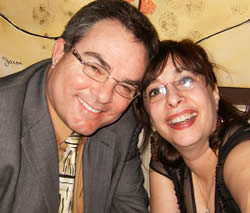 I am a citizen of the world and I live in Overland Park, Kansas. I was born in Kansas City, Missouri. I enjoy my life with Dan the Man.